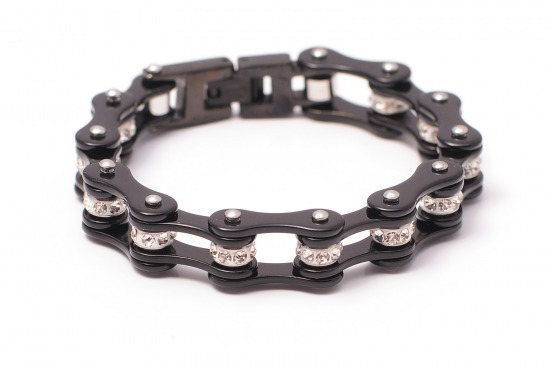 Stainless Steel Motorcycle Chain Bracelet
Steam punk meets glam in these stylish stainless steel bracelets available in pink blue and black. Whether you're a biker babe or a metro-retro chick, these eye-catchers will definitely make you stand out in the crowd.
7.25" Long and 1/2" Wide

Select Color
There is a minimum quantity requirement of 1
FREE STANDARD SHIPPING ON U.S. ORDERS
No minimum! No code needed!
Sign up for email promotions.
Thank you for signing up!